Free Parking

Restaurant

Free Wi-Fi

Private Bathroom

Air Conditioned

Free Parking

Private Bathroom

Restaurant

Air Conditioned

Free Wi-Fi

Wheelchair Access
The newly renovated Angels Medugorje is modern, but still offers warm hospitality and good, home Italian cooking. It is located in the centre of Medugorje with great views to Apparition hill, Cross Mountain & St. James church.
We offer all guests an international menu but we specialize in Italian Cuisine. Pilgrims also get to enjoy there homemade meal in our restaurant located on the 5th floor. An amazing 360 degree panoramic view of Medugorje and the mountains
House of a long tradition in religious tourism
Angels Medjugorje situated in an attractive location in the center of the Medjugorje.
The host daily care about our guests and we undertake to make all of their guests stay as pleasant as possible
Every room has a private bathroom and air condition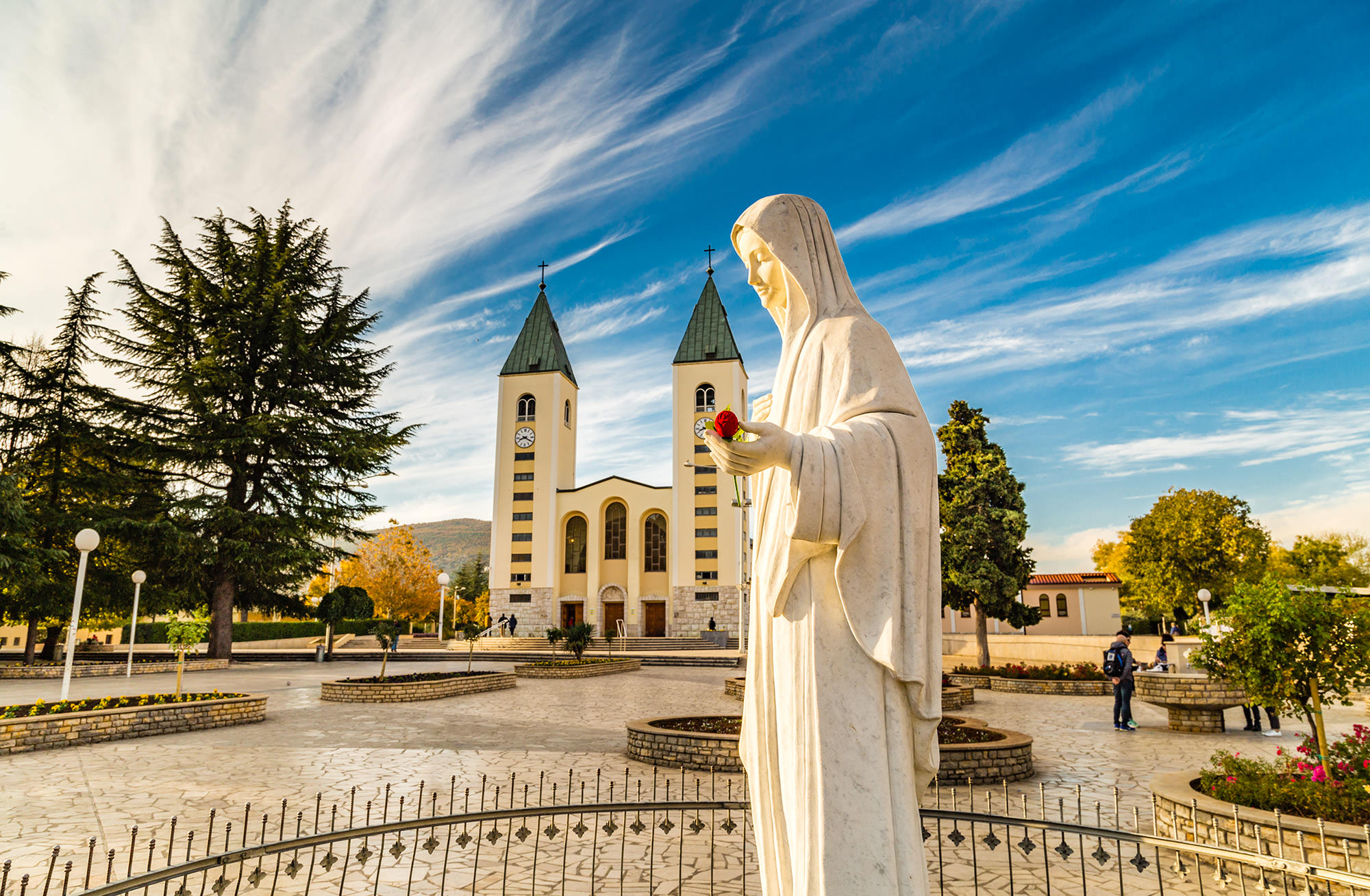 About Medugorje
Thanks to Our Lady's apparitions, Medjugorje – a simple village parish – became a place of gathering for a multitude of pilgrims from the whole world and one of the biggest prayer centres in the world. Innumerable witnesses say that, precisely in this place, they have found faith and peace.